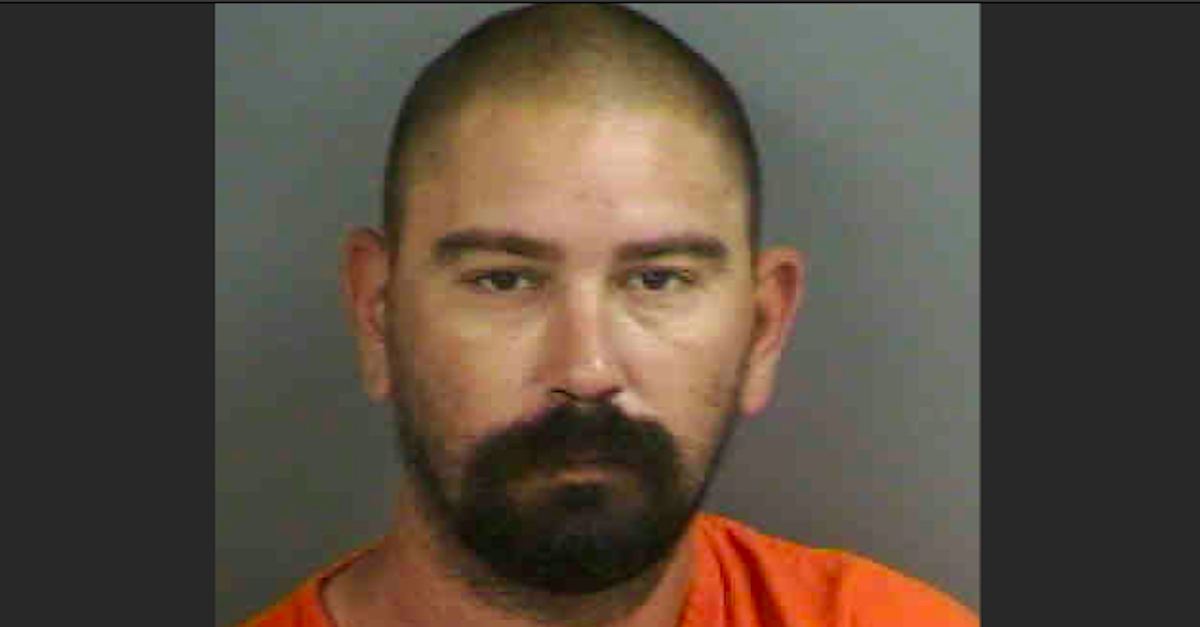 Florida Landlord Allegedly Murdered Tenant For Masturbating
Florida Landlord Allegedly Murdered Tenant After He Caught Him Masturbating into Girlfriend's Underwear. He Then Buries Tenant's Body In The Backyard
Collier County Sheriff's Office have arrested a Florida landlord. They found the body of a missing man buried in a shallow grave in the back of his property. Authorities are not releasing the name of the victim. However, Naples Daily News is reporting the sheriff's office is clainming Michael A. Pritchard told several witnesses he killed the other man. Pritchard claims he caught the man masturbating into his girlfriend's underwear. the .
The Collier County Sheriff's Office states a witness called the station on Thursday. He told detectives that Pritchard confessed to killing a man. They said the man who Pritchard claimed he killed matched the description of the missing man. 
The witness told detectives the 35-year-old Pritchard told him he shot and killed the man. He then buried the body near the house.
The following day, detectives obtained and executed a search warrant on Pritchard's property. Investigators reportedly found the body of the missing man after a brief search of the property.  Police found the victim buried in a shallow grave near the residence. 
Deputies arrested Pritchard shortly after digging up the body.  They charged him with one count of felony second-degree murder.
The sheriff's office said it could not release Pritchard's address. They claim doing so could potentially reveal the name of the victim. 
Florida Landlord Brags About Killing His Tenant
Law enforcement officers only said that Pritchard and the victim "knew each other,"
However, Fort Meyers CBS affiliate WINK-TV reported that the victim was Pritchards's tenant who lived with him on the property where his body was discovered.
Local media reports Pritchard used the nickname "Loco."
Neighbors say Pritchard has a history of erratic and violent behavior. Media reports also state Pritchard told multiple witnesses he shot and killed the victim. Pritchard allegedly caught him masturbating into Pritchard's girlfriend's underwear.
Police took Pritchard into custody. He is currently being held in the Collier County Jail without bond.
Police previously arrested Pritchard on January 22, 2019. They charged him with one count each of battery for touching or striking another person against their will. Police also charged him with resisting a law enforcement officer without violence.
The records say he posted bond the following day and had a court appearance on Febuary 2, 2019.
Check out other crazy stories about sickos on
WaspGirls.com
You can also check us out on
Facebook!