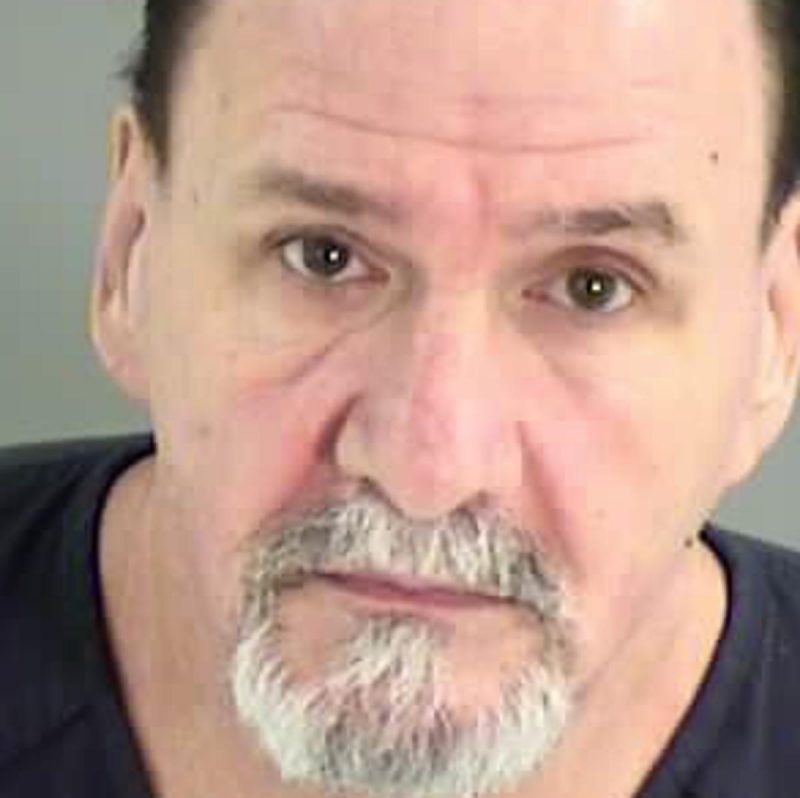 Contractor Ties Up, Rapes and Strangles Unhappy Grandmother
Contractor Ties Up, Rapes And Strangles A Grandmother After She Complained About The Poor Quality Of His Work 
A contractor from Virginia found a new and bloody way to silence his critics. The contractor ties up his critics. Then, he proceeds to rape and strangle them until they die. 
A Virginia court has hound contractor Thomas Clark guilty of first-degree murder for the abduction, rape and strangulation murder of college administrator Suzanne Fairman.
Clark committed the crime after Fairman complained about the quality of his work on her deck. 
The jury reached their verdict after deliberating for just an hour and 20 minutes. All three charges carry a potential sentence of up to life in prison. 
Police accused Clark of tying Fairman up and sexually assaulting her in the master bedroom. He then strangled her in the bathroom. 
The court has scheduled a sentencing hearing for Clark on February 14, 2022. 
Clark's attorney said that his client maintains his innocence and right of appeal. 
Police Find Fairman's Body While Doing A Welfare Check
Fairman's relatives in Florida had become concerned on May 9. 2019 and contacted the Richmond, Virginia police. They became concerned when Fairman never showed up for a planned vacation. 
Richmond Police did a welfare check and found a bloody knife on a counter in Fairman's home. They also found the bathtub water was still running when when they arrrived after 11pm on May 9, 2019.
The Richmond Times-Dispatch states Fairman complained about Clark's work to his supervisor at C&C and Son Landscaping and Pressure Wash. 
On May 9, Clark showed up at the woman's house under the guise of finishing the deck project. However, he restrained Fairman and sexually assaulted her in her bedroom. He ultimately strangled her to death in the bathtub.
Police found a steak knife in the bathroom sink. They also found a rubber glove and a wet bandana with blood on it. In addition, police found more bloodstains on the bed in the master bedroom.
The medical examiner who performed the autopsy on Fairman determined that her cause of death was asphyxia.
Clark Has A History Of Being A Rapist
Police interviewed Clark after the murder, but he denied any wrongdoing.
The court sent Clark to prison for 15 years for raping a woman in 1988 and register as a sex offender.
In 2005, Clark pleaded guilty to a charge of attempted robbery after he assaulted a woman inside her Richmond home and tried to extort money from her. The judge in that case gave him a 10-year prison term.
At the time of Fairman's slaying, Clark was out on bond in connection to an October 2018 case in Henrico County. Police arrested Clark and two others for destruction of property, petty larceny, vehicle tampering and distribution of drug paraphernalia.
Police arrested Clark for failing to comply with his sex offender registry requirements. 
In August of 2019, he also pleaded no contest to five misdemeanor counts in connection to the October 2018 case out of Henrico. As a result, he was sentenced to three years in jail.
Police Interview Clark About The Fairman Murder While Sat In Jail
The 59-year-old contractor was behind bars when detectives came to interview him about the Fairman homicide.
During the conversation, Clark allegedly described the victim as being in, "good shape." 
He told detectives that she was:
Beaten up and thrown in the tub. 
Yet, police made no mention of the woman being beaten.
Police confronted Clark about that discrepancy. He replied that he:
Must have heard that from somewhere.
Prosecutors have not said whether or not they plan to seek the death penalty against Clark. 
Check out other crazy stories about sickos on 
WaspGirls.com
You can also check us out on
Facebook!