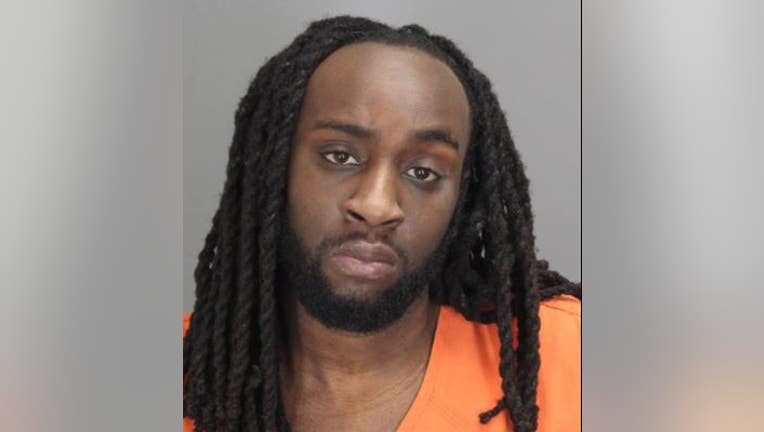 Detroit Man Fatally Shoots Mom In The Head While Driving
Detroit Man Accused Of Fatally Shooting Mom In The Head While The Two Were Driving In A Car Together
Police in Royal Oak, Michigan are investigating a Detroit man. George Michael Harry II is accused of shooting his mother in the head while the two were driving in a car together on Thanksgiving.
The deadly Thanksgiving shooting happened on a stretch of Woodward Avenue that started in the Detroit suburb of Pleasant Ridge near Interstate 696 and ended in neighboring Royal Oak.
Police say the 52 year-old woman was driving northbound on Woodward Avenue with her 22-year-old son. The son appears to have shot his mother in the head with a handgun at about 10:30 pm. 
Investigators said it's unclear why her son shot his mother. They also have not determined if he was under the influence of alcohol or drugs. The son shot his mother while they were driving the vehicle northbound. The vehicle soon after crashed.
Police also stated that they also did not know the destination of the mother and son. After the crash, the son got out of the vehicle with the gun and ran.
Officers tried to save the mother's life. 
Witnesses later told police the suspect appeared to be running erratically. He also appeared to be confused. The suspect then eventually headed north toward Royal Oak with his handgun. When people tried to offer help, he fired at them.
Police say he fired the gun at three vehicles. A bullet hit another woman in the leg. The suspect also shot a second victim. The second victim isa a 43-year-old woman from Ferndale. She was in stable condition at Beaumont Hospital in Royal Oak.  
Police arrested the suspect and booked him into the Oakland County Jail.
The Oakland County Sheriff's Department also is investigating the shooting.