Sex Trafficking Operation Busted In Detroit
Federal Agents Bust Alleged Drug And Sex Trafficking Operation on Detroit's East Side
Federal agents have busted up a huge drug and sex trafficking operation in Detroit. In the process, they have arrested pimp and drug dealer Quiyemabi Summerlin. Summerlin is a convicted sex offender. The convicted sex offender allegedly operated a basement brothel and sold drugs out of the house.
Investigators say Summerlin beat and raped at least 10 women. He also forced them to have sex with other men for money. ASummerlin also allegedly fed drugs served on plates by the pistol-packing Summerlin.
Federal prosecutors charged Summerlin on Friday with sex trafficking by force and maintaining a drug home. The case also includes a large number of alleged victims forced to live in the mattress-strewn basement.
Summerlin, allegedly carrying one gun on his waist and another strapped to his leg. He sexually assaulted the women and ordered them to earn at least $1,000 a day from commercial sex acts. The FBI alleges he spied on the women by listening to the sex on baby monitors.
Summerlin would slap women across the face and throw them to the floor when they asked for food.
The court ordered Summerlin held without bond Friday. He will have a detention hearing in federal court this week. He is facing charges punishable by up to life in prison.
Victims Tell FBI About Life With Drug And Sex Trafficking Pimp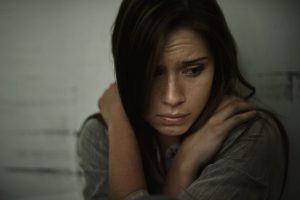 Summerlin has a history of sex crimes. A jury found him guilty of having sexual intercourse with an underage teenager in 2002.
Law enforcement agencies launched an investigation in July 2019. A woman told the Detroit Police that Summerlin had kept her in the basement of his home on Berden Street.
The victim accused Summerlin of forcing her to have sex with men and then give him the money. Summerlin also made her have sex with him twice and repeatedly loaded a gun in front of her.
In February 2020, Detroit Police responded to an assault-and-battery call at the home. Police say a second woman stated Summerlin threatened to beat her unless she had sex with him.
That morning, Summerlin arranged for a man to pay $170 to have woman perform oral sex on him. She claims she met the "john" in the basement. The John only paid her $120 for oral sex.
Summerlin demanded $170 and beat the woman when she said she only received $120.
He also told police the woman was homeless and staying overnight at his home.
Summerlin also stated he woke up to the sounds of moaning and witnessed the woman engaged in intercourse with an unknown male.
More Women Come Forward To Expose The Sex Trafficking Pimp
The Southeast Michigan Trafficking and Exploitation Crimes Task Force interviewed two other women during an undercover sex trafficking operation at Metro Detroit-area hotels.
The women recounted claims of prostituting themselves for Summerlin at his home. Summerlin had a reputation as a violent pimp who provided women with crack, heroin and uncut fentanyl.
One of the women said Summerlin raped her and kept all the money from the sex acts with other men.
Summerlin set a daily quota for the women of $1,000. He also threatened the women with violence or withheld of drugs if the quota was not met.
The FBI also stated Summerlin also kept a hidden baby monitor in the basement. As a result, he knew exactly how much money the girls were making.
A fifth woman said Summerlin forced her to post sex ads online and beat her when she refused. Summerlin was also allegedly forcing two minors to engage in commercial sex acts.
The woman also gave investigators Summerlin's phone numbers which were linked to approximately 140 online sex ads.
One phone number was on file with the state's Children's Protective Services. State workers questioned Summerlin in June. Summerlin denied being involved in sex trafficking.
In September, a sixth victim told investigators Summerlin offered her drugs one day while she was walking down the street. She later said she conducted sex acts in the basement of Summerlin's home near the hospital.
Feds Raid Pimp's Fortress
The victim described the home as heavily secured and monitored.
Summerlin kept security cameras through out the house. He also kept a black 9-millimeter pistol on his person on him at all times.
Another victim told investigators she worked for Summerlin for three months starting in early 2020. The woman claimed he took her phone and car keys. As result, she could not leave.  posted commercial sex ads online.
Summerlin kept the money from customers, the agent wrote, allegedly gave the woman heroin and frequently raped her.
Investigators raided the Berden Street home Thursday. Inside, agents found Summerlin and two female victims in the basement, according to the affidavit.
Investigators recovered a shotgun, fentanyl, cocaine and drug paraphernalia.
Check out other crazy stories on WaspGirls.com
You can also check us out on Facebook!