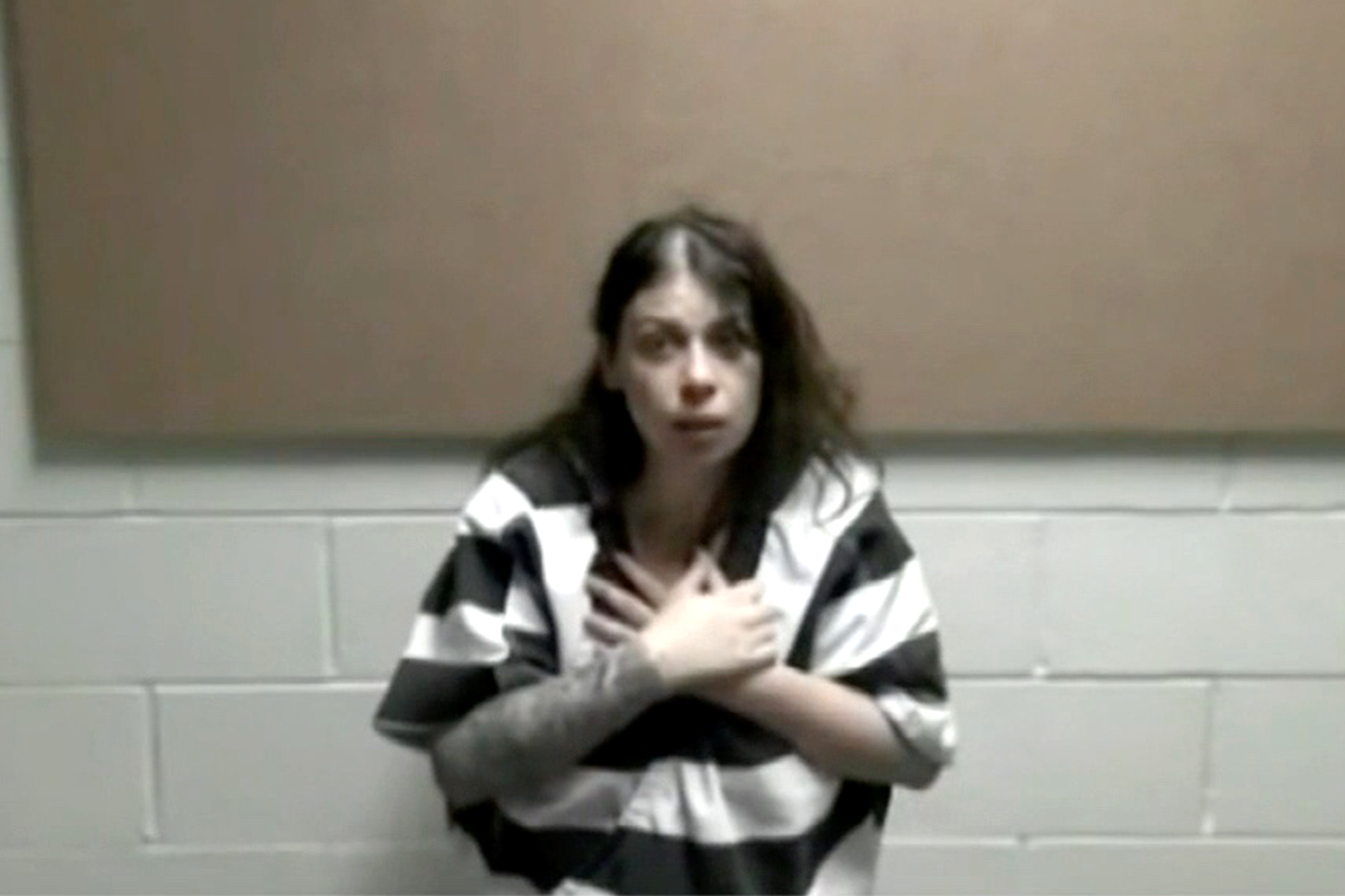 Michigan Mom Nabbed For Slitting Her Two Kids' Throats
Police Have Taken A Michigan Mom In Suburban Detroit Into Custody. They Have Accused Her Of Slitting Her Two Kids' Throats With A Knife In A Grissly New Years Eve Attack
Police in suburban Detroit allege Michigan Mom Sara Vae Boles slit the throats of her 1-year-old son and 3-year-old daughter on New Years Eve. As a result, a judge in suburban Detroit has arraigned the 36-year-old woman on child abuse and intent to murder her two chidren. 
The Wayne County Prosecutor's Office alleges that Inkster Police performed a welfare check around 9 a.m. Saturday on Boles and her children.
The officers allegedly heard a child crying inside the residence when they arrived. Officers forced their way into the home by kicking down the door. They located Boles in the bathroom with the two children. They witnessed her kneeling over her injured children who were covered in blood.
Police say the children had neck lacerations from a knife. They also found a knife in the bathtub. Consequently, police arrested Boles at the scene. Medical personnel transported both children to a hospital for treatment. The hospital has treated and released Boles' daughter. However, the little boy remains hospitalized.
As a result of the incident, Wayne County Prosecutors have charged Boles with two counts of assault with intent to murder and two counts of first-degree child abuse. In addition, they have also charged her with one count of resisting (arrest) and obstructing (officers).
22nd District Court Judge Sabrina Johnson ordered Boles be held on a $100,000 cash bond during her arraignment Tuesday. Boles' next court date is 9 a.m. January 12th. 
Also, check out other crazy stories about sickos on
WaspGirls.com
You can also check us out on
Facebook!