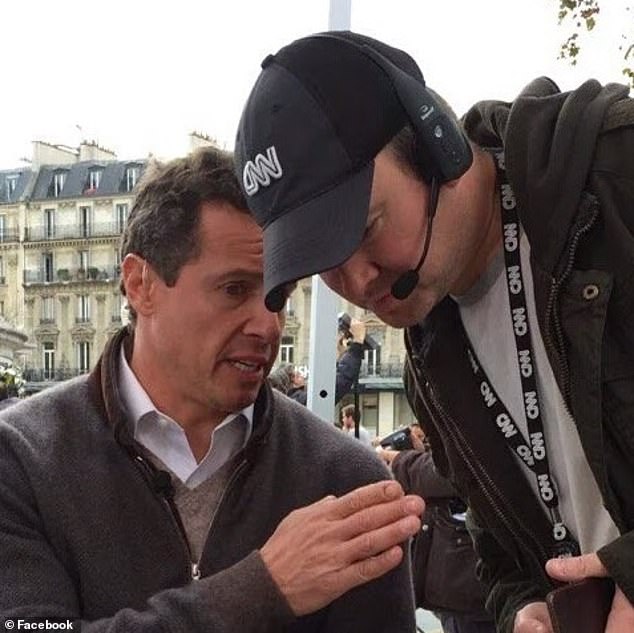 CNN producer Is Accused Of Grooming 9-Year Old For Sex
CNN Producer Accused Of Luring Mom And Her Nine-Year-Old Daughter To His Vacation Home To Groom Daughter To Be Sexually Submissive
A CNN producer is being accused of trying to have sex with a 9-year old. Police say CNN Producer John Griffin tried to lure a mother and her young daughter to come to his home for sex. Police say Griffin wanted to 'train' the 9-year-old to be sexually submissive.
CNN fired Griffin as soon as he was arrested. He also faces 10 years to life in prison if convicted on each federal count. 
Griffin began working for CNN in 2013. He was a producer for A New Day with Chris Cuomo. 
A Vermont grand jury indicted Griffin. The indictment accuses him  of attempting to entice the girls to engage in sexual activity. 
The indictment states Griffin utilized the messaging applications Kik and Google Hangouts. It also says that between April and July of 2020 to communicate with people purporting to be parents of minor daughters. He allegedly told them, "a woman is a woman regardless of her age."
Griffin also stated that women should be sexually subservient. He also preached that women were inferior to men.
The indictment goes even further. It states that Griffin "attempted to entice two other children over the internet to engage in sexual activity."
CNN Producer Tried To Persuade Parents To Let Him Train Their Daughters To Be Sexually Submissive
A CNN spokesperson said on Friday:
We take the charges against Mr. Griffin incredibly seriously. We only learned of his arrest this afternoon and have suspended him pending an investigation.
Griffin allegedly tried to persuade parents to let him train their daughters to be sexually submissive. 
Griffin told a mom of 9 year-old and 13 year-old girls in June 2020 that she needed to have her daughters "trained properly."
The indictment states Griffin sent the mother $3,000 for plane tickets. The tickets were so the three could travel from Nevada to Boston.
Griffin met the trio at Logan International. He then drove them to his home in Ludlow, Vermont.
Prosecutors say the girl was consequently forced to engage in illegal sexual contact.
The indictment also says Griffin attempted to entice two other children online for sex.
In April 2020, Griffin also coordinated a "virtual training session."
He instructed a woman and her 14-year-old daughter to remove their clothes in front of the camera.
Prosecutors also allege Griffin offered to pay for a woman and her 16-year-old daughter so he could sexually train the teen. 
The indictment alleges Griffin bragged about how he sexually trained girls as young as 7 years old.
Also, check out other crazy stories about sickos on
WaspGirls.com
You can also check us out on
Facebook!